Season 2!!
Faking It has been renewed! Read below. Sources: Deadline

MTV will fake it again.
The network has given the greenlight to a second season of its newest scripted comedy for the high school set, Faking It, which follows two best friends who pretend to be lesbians in order to become popular. As we learned during the first season (the finale airs June 10), one of the fakers isn't exactly pretending anymore.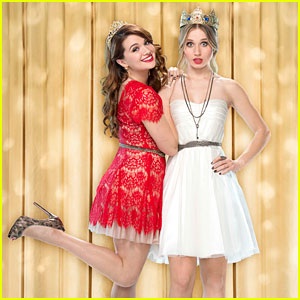 The freshman comedy was MTV's highest-rated new series launch this year, pulling in 1.4 million viewers each week and retaining almost 90 percent of its 10 p.m. lead-in from the fourth season of Awkward.